The Rev. Mary Beene, Pastor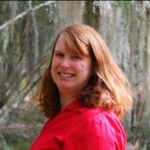 Windsor Windsor Presbyterian Church welcomed our new pastor, The Reverend Mary Beene, on Sunday, Feb. 2, 2020.
Pastor Mary and her family are relocating from Georgia, with Mary settling in immediately in Windsor and her husband and son joining her in the early summer when the school semester is done.
Beene grew up in Detroit, attended high school in Pennsylvania, majored in environmental science and German at Allegheny College, served in the Peace Corps in Hungary, earned a Masters in Public Administration at American University in Washington DC and worked for over 12 years for environmental non-profits in DC and Boston with an emphasis on board training and fundraising.
She met her husband Eric, also a pastor, at church in South Boston. She attended seminary and subsequently moved to Savannah. Mary served a tiny church in Rincon, Georgia and started a spiritual direction practice beginning in 2015.
Karen C. Russell, WPC Choir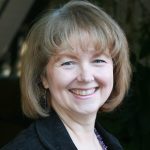 Our choir rehearses every Tuesday during the school year from 7 to 8:30pm in the sanctuary to prepare special anthems to present in worship several times each month. The group meets at the beginning of the year to provide input on music choices and identifies areas of learning and growing. At the end of each year, the group gathers for a pot-luck meal, reviews how we did on the goals,  reflects on our learnings, and shares ideas for the upcoming year.
Singers are welcome to give choir a try. If a year-long commitment is too much, consider joining the group for a shorter term, for example during Lent/Easter or Advent/Christmas. It is helpful if you are able to read music.
WPC Choir is led by volunteer director Karen C. Russell. Karen has been singing in choirs since 3rd grade and truly embodies music. She has sung with many groups, large and small, in Louisiana (her home state) and California, and brings those experiences and her joy of music to 'the other side of the music stand.'
WPC Chime Choir
Karen Russell also directs our Chime Choir which is a group of volunteers who join together on special occasions to work on chime accompaniment or feature pieces to present during the worship experience. Rehearsals are usually on 1-2 Sundays and occur right after the worship service.  The group plays on a 2 octave set of Malmark handchimes and has provided chimes for Christmas Eve and in the summer.
If you can count to 6 and work a hammer, you can participate!  Watch the website or e-newsletter for the next Chime Choir session, or contact Karen Russell to express your interest.
Jim Yule, WPC Praise Group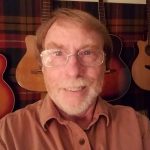 WPC's Praise Group is an impromptu group of singers and musicians that provides service music to focus our Sunday morning worship experience.  They lead the congregation in songs to begin the service, and occasionally prepare special music pieces.
Anyone who enjoys making music is welcome to participate, as time and schedules allow.  Jim Yule leads the group on voice and guitar.  For many years he was part of a folk group at Burke Presbyterian Church in northern Virginia.
Peaches Davenport, Pianist

Windsor Presbyterian Church has enjoyed Peaches' musical talents in worship since 2000.   She also serves as organist for a small congregation in Sebastopol, teaches music privately at home and is a music instructor at Summerfield Waldorf School in Santa Rosa.
Elders
Our Session is a faithful group of Elders (elected by the congregation for 3-year rotating terms) who meet monthly to prayerfully direct the path of Windsor Presbyterian Church.  Church Members are welcome to attend Session meetings (usually the second Wednesday of the month, starting at 7:00 p.m.); please contact Clerk Karen Russell for more information: call 408-316-0174 or email kcrussell@comcast.net.  The minutes of the most recent Session meeting are posted on a bulletin board inside the church building,  should you wish to read them.
Fred Berry, Facility
Paul Slaikeu, Stewardship, Personnel & Administration
Tanya Gjerman & Linda Mansell, Outreach
Dana Johnson, Community Engagement
Lisa French, Spiritual Development
Kris Shear, Celebrations
Paula Duvander, Worship
Nancy Danskin, Finance
Deacons
Deacons are "the caring arm of the church."  Representing God's love and concern,  Deacons support members of the congregation in any way needed, helping to endure pains and share joys
Our current Deacons are:
Joanna Mansell
Angela Hertzberg
Nancy Michnevich
Karen Brennan