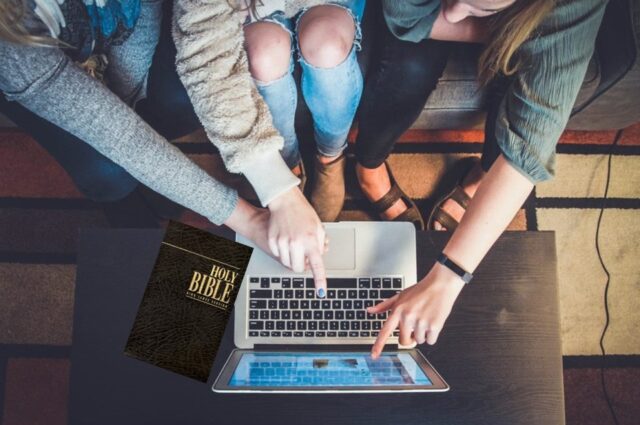 Monday, 2pm
Monday B-I-B-L-E Study at 2 pm
We had a great group last week and will continue this week. How do we receive the Bible, from parchment to pixels and how does that affect how we understand it. Phyllis Tickle will lead our video lesson as we explore what we have gained and what we might have lost as the Bible has become a commodity item.
Join Zoom Meeting https://us02web.zoom.us/j/88058085224
Meeting ID: 88058085224
Dial by your location +1 669 900 6833 US (San Jose)
Wednesday, 6pm
Join us for our ongoing B-I-B-L-E study every Wednesday at 6 pm for or our next installment when Jay Bakker talks about grace and the Bible. He says "Love is the bottom line." What does that mean for us?
Join Zoom Meeting https://zoom/j/99447257609
Meeting ID: 99447257609
Dial by your location +1 669 900 6833 US (San Jose)